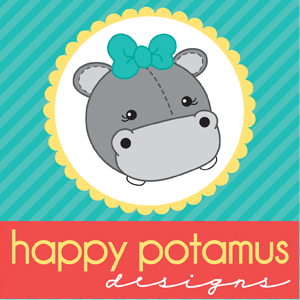 I got a new look, like it?
I -LOVE- IT!!!
Thanks to Lindsay Gilbert of
happypotamusdesigns
!
Lindsay is very friendly, easy and a joy to work with. Her prices are so reasonable and really affordable. EVERYTHING I asked for in the design - she delivered! I especially love my character, isn't she a cutie!!! ;o) You will soon see her anywhere and everywhere I can put her on my social networks. Lindsay has great listening and customer service skills, it was evident when she responded to everyone of my questions and concerns - immediately. If you need references prior to making a decision, look at her portfolio and then click on any blog design and ALL of the owners will tell you how much they love their new look!!! So, if you are in the market for a new blog design, please check out Lindsay at
happypotamusdesigns
.
In my new blog design you will notice there is a long arm quilting machine. If you were to step in my home at this moment, you will not see one here. But if you come on March 18th, one will be delivered to me via UPS!!! On this past Saturday, the family and I went to see Susan Harris of Quilt Lizzy in Warrenton, NC because she was having a Handi Quilter Truck Sale.
This is my new favorite NC quilt shop!!! Even my husband was impressed with her shop and he is not a quilter! He knew I was longing to find a quilt shop like the ones back home (Milwaukee, WI) and I finally found it. Susan and I spoke several times on the phone and let me tell you, it was like when I first met
Dawn
...an instant friendship formed! We were welcomed with a warm and sincere hello and everyone one of her staff members spoke to us in the shop. I was on cloud nine from the moment I entered and was made to feel that our presence was something special. She knew we drove 2 hours to see her, her shop, and the Avante. Susan made it a point to get me started working with the Avante immediately. I'm not sure if the beeline I made over to it had anything to do with it! :o) She had a checklist and she was in no hurry going down through each and everyone of the points. I mean we went through everything!!! My family don't share the same passion for quilting as I do, so 5 minutes into walking in the shop, my hubby whispered in my ear saying, "The girls are bored and we are going back to the van to watch movies." I had the best time! After 2 1/2 hours of playing, shopping and ordering my Avante, my friend Dawn arrived and ordered her a table for HQ16. We are floating above the ground, I tell you!!! I will tell you more when she arrives. :o)
Life as I know it is about to change, I can only pray it will be for the better!!!