Hello all! I have been very busy getting the next chapter of my life ready. For the past 10 years I have dreamt of quilting for others. After I had gotten so many compliments on my Pastors quilt, I am become more let me say, "Quilt Shy!" So in the next several months I will be busy updating my blog and other items.
YAY ME!!!
I have a couple of pics to share, First...
This was my first attempt at loops...It was quite strenuous pushing thru my Janome, but I managed fine. My shoulders and neck was aching for a couple of days.
These next two pictures are my next two big purchases, can you say, SPOILED ROTTEN!!! Yes, yes I am. I admittedly scream it from the top of my lungs, "My husband spoils me rotten!" :o)
I will be bring home my new studio in about 2-3 months, Lord willing.
And this is my dream machine...I have a feeling my hubby will be surprising me with this for my birthday or Christmas...that would be sooo nice - Fingers and toes are crossed and prayers being uttered!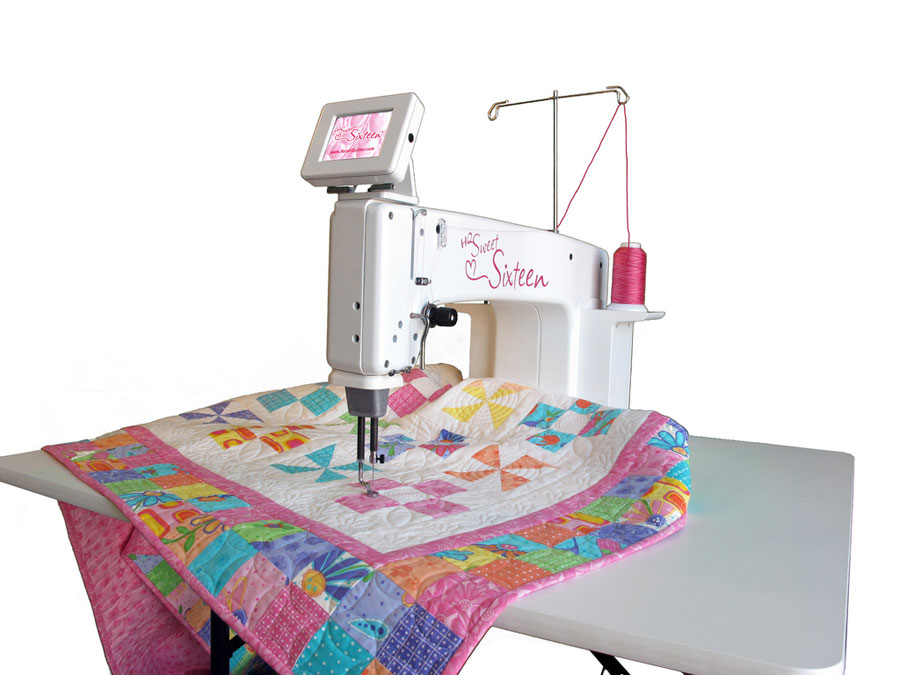 Well, I think this is enough for now. I hope to give more business updates soon.
Until next time, have a quiltabulous day!!!